Valle de Uco
El Peral
The prestigious Uco Valley is located in the Andes mountains, where the Tunuyan river irrigates the vineyards. This amazing landscape is also one of the most productive oases of Mendoza.

The valley is formed by the districts of Tunuyán, San Carlos and Tupungato, where El Peral is situated over the 1.150 meters above the sea level. The region has a very important temperature amplitude, with cold winters and hot summers.

La Florita´s vineyards are plenty of stones, with sandy alluvial soils.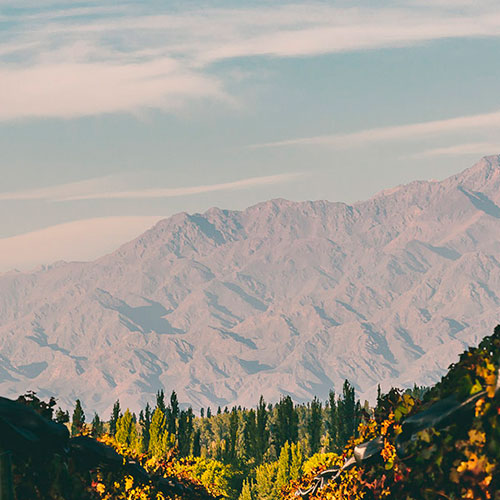 Vineyards
La Florita´s vineyards is formed by:
Malbec

Syrah

Aspirant Bouchet

Bonarda

Semillon y Sauvignon Blanc
Our vineyards use the high trellis system with an average of 4.300 plants per hectare and drip irrigation.
We have our own dam with 9,500,000 liters of water, irrigation is carried out entirely by drip.